1994-1995 Mustang 5.0 Power Steering Pulley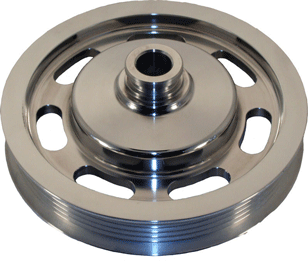 1994-1995 Mustang 5.0 Billet Power Steering Pulley Price $94.99
Update 06/13/2020

Power Steeering Pulleys should be ready for shipping 06/30/2020.
Shipping : Priority Mail USA or International Priority Mail
Payments: Paypal
Description : Pulley is STOCK diameter. Pulley is press-on fitment. You need an installer device to press on.
Please check with a mechanic if you haven't installed one. 6061 Aluminum.