Stock-Sized Billet Aluminum Pulleys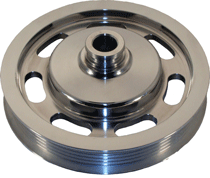 1994-95 GT
Power Steering Pulley
Fits the stock power steering pump. It is NOT underdrive.
$87.99 IN STOCK NOW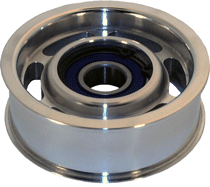 1994-95 5.0 GT/Cobra
Idler Pulley
Sock size with edge guides. Comes with bolt and centering spacer.
$56.99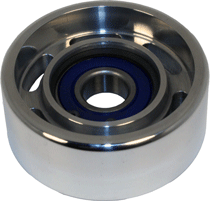 1979-2004 Mustang 5.0/4.6 GT/Cobra
Smooth Tensioner
Billet Aluminum
3"
$48.99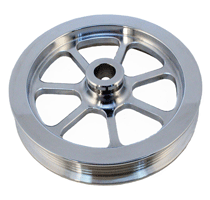 1996-2004 Mustang 4.6L Power Steering Pulley
Stock sized pulley.
Out of stock. Will be back in stock October 2014.
$79.99
Our

Specials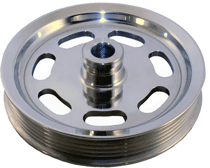 2005-2009 GT aluminum power steering pulley
$79.99