FEATURED

PRODUCTS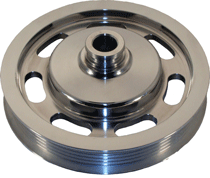 1994-1995 Mustang GT
Power Steering Pulley
6061 Billet Aluminum
$87.99 PRE-ORDER NOW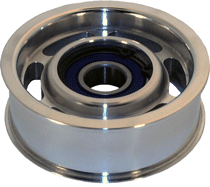 1994-1995 Mustang GT
Idler pulley
6061 Billet Aluminum
OUT OF SOCK
$56.99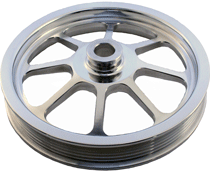 Corvette / F-body
C6 Tensioner
6061 Billet Aluminum
PRE ORDER NOW. RUN WILL BE 03/10/2016
$99.99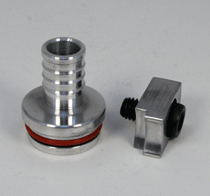 Pontiac Heater Hose Nipple
Billet Aluminum
$26.95
2016 Mission
Update 05/03/2016
All pre-orders for the March 2016 batch of 1994-95 Power Steering Pulleys were refunded. Refund requests out numbered orders and mathmatically would not work with the average person did not want to wait more than 10-12 days.
I have secured funding for a a full order. The order was placed with the shop 05/03/2016. Production time is 3-4 weeks due to machine scheduling. Pre-ordering is purely optional at this point but it will secure you a pulley first. Quantities will be limited on this batch.
Please text me direct at 904-591-5803 and I can respond quickly. The site had email issues with hosting and this issue was fixed this week.
Thx
Mike